Get The Prefect Look With Highlights

Ashlynn:
The relationship between a woman and her hair stylist is a sacred bond. It takes a lot of trust and confidence in a person to let them cut your hair or color it for that matter. Ray had been coloring my hair for a couple of years now always making me feel like we're on the same page. Plus giving me great suggestions on how I should wear my hair and making me look like a goddess every time I leave the salon! Thank

s.
Amy Jhon




I don't regard myself as a vain person, but I find it really difficult




right now to pass a mirror without taking an admiring glance slip-up! "Thank You Ray!" I Love my haircut, And the color.



Shawna




I'm so happy that I found Ray about five years ago, and he's been doing my hair since. I am a person who needs a lot of recommendation when going to a hair stylist. I know that a good hair stylist can see what will look good on you. And Ray is not afraid to tell me if something is not going to work and that maybe we should try something else. He make me look like a fantastic blonde when in fact I'm not, though most people think it's my natural. I love it!
Joanie




I have always been very particular about my hair which is why I've been going to Ray for going on 7 years now. He s the only one I will trust with my hair. I like the color of my hair to look as natural as possible and Ray does an awesome job of making it so. I m very happy to say I ve been very satisfied with my highlights and hair color:)
Angie Scott
"I just want to tell you what a pleasure it is to have you work with me and my hair! You have been great about listening and interpreting my ideas, concerns and needs for both cut and color. Thank you for creating an end result that is always outstanding and uplifting!"
Jess




First time to this salon and Ray did a super job with my hair.




And for the first time someone got the color of my highlights




the way I always wanted them to be, yea! Very nice place.
Jenny D.
I'm new to the San Antonio area and from a suggestion from my new neighbor she recommended I go see Ray. I absolutely LOVE my new haircut!!! Ray did a great consultation and suggested a new look that made me look 10 years younger!!! And my husband really loves it too!
Sue W.
Ray has been my hairdresser since 2005. He is outstanding with color. My hair is brown and I wear highlights of several shades. It looks completely natural and people are always shocked to learn it's not! Ray is very good at putting my ideas into action. Thanks for making me look and feel my best!



Vanessa:
I love this salon!! Ray does amazing color and cut!! I was so amazed at how he sculpted my hair to reduce bulk and yet give me volume where I needed it. My style is so current and fashionable. I have several colors painted into my hair creating an extremely complimentary look! I actually have people constantly follow me around stores to ask me who does my hair, and if it is my natural color......I am originally from New York and I can truly tell the distinction between salons. And like I said, Ray,is brilliant!
Beth
I absolutely love this place!!I have been coming here ever since they open this salon, and Rey has been doing my hair for all this time. I'm so lucky to have found him!! I never feel nervous or scare when I come for my appointments, like a lot of my friends do when they go to their hair stylists . I absolutely trust Rey with my hair and love every time I get my highlights and cut by him!!!
Get Your Free Studio Salon Newsletter!
Filled with hot tips, new trends, cool




ides and all kinds of other fun stuff.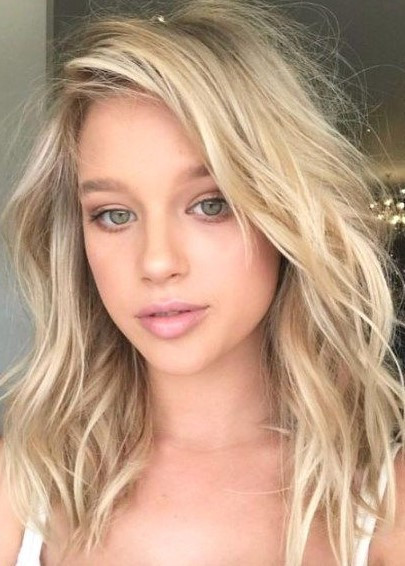 Studio Hair Color Salon



11503 N.W. Military Hwy At Wurzbach Pkwy

San Antonio Tx 78230
In The Alon Town Centre - 210.268.6176
Mon. - Sat. 7:00 - 2:00
Shannon B.
My mom has been going to Rey for several years and I I've always like my mom's hair color. Went I moved back to town my mom suggested I go see Rey. So far so good I really like my highlights.He's done a good and prefect job with my hair. Rey is in the Alon and live out on I-!0 but I'll still make the trip to go there. Went I find someone I like I like to stay with that stylists. Nice little clean salon, and very private which I like